About Us
In this wasteful world it is good to know that each of us can take a step in the right direction. At this very moment, we all have at least one valuable object that lies around without being used, in our office, attic or cellar, just gathering dust. Now nimms.ch is online, the platform for free things: Give things away for free that you don't need anymore. Find things for free that you are looking for.

On nimms.ch you can do it both, give away and find free items. Nimms.ch strives to become THE platform for free things. In other words: Don't dispose your dust gathering items but load them on nimms.ch. By doing so you create benefits for future owners of your items and contribute to a more sustainable environment. Click here to submit your first free object.

We believe that all of us can do a valuable contribution to society and the environment by publishing free stuff on nimms.ch and introducing your friends to the platform. We are open to collaborations, your feedback and criticism, so feel free to use our Contact Form. If you would like to help keep nimms.ch online and cover maintenance and marketing costs, you can quickly and easily donate by clicking on the PayPal donation button below – any little amount helps. We appreciate your donation and all your contribution.

Sam Kolahan and nimms.ch-Team
---
What Press and Media say:
---
Would you consider making a donation?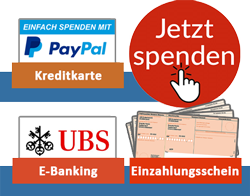 Here you can see our
Partners
page.
In our
Press and Media
you can see what the others say about nimms.ch.
Are you interested in collaborating? We are looking forward to hearing from you via our
Contact
page.