Partners

Nimms.ch is kindly supported by Entsorgung + Recycling Stadt Bern (ERB, the Waste Disposal and Recycling Department of the City of Bern). Together we aim to give items new lives and reduce waste. You can find more information about ERB by visiting bern.ch/entsorgung (German only).

Did you know that the City of Bern offers a pick-up service for items that you do not need anymore and/or bulky goods? More information here (German only). Certain services of the City of Bern will be implemented to nimms.ch in the near future.

We are a proud member of Sharecon , the association aiming on to promote exchange between all parties interested in the Sharing Economy. Sharecon plays a proactive role and represents the interests of local and national parties invovled in the Sharing Economy.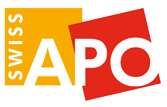 Every day countless objects in Switzerland change hands and have to be transported to a new location. Renting a van is expensive, the personal car too small and time is always short anyway. The Transport Service by the Swiss Post solves this problem in a straightforward way at a great price.

Wconsult is our preferred legal agency and kindly supported regarding various legal aspects to make nimms.ch happen.

reparaturführer.ch sees itself as a neutral and interactive service for the population and businesses in the municipalities, cities and cantons involved. The site is free to use for everyone involved and is open to all people and institutions who are interested in purchasing or offering repair services or exchanging tips and tricks about them.
We are pleased to count Myni Gmeind among our partners since January 2023. Founded in 2018, the non-profit association Myni Gmeind supports municipalities and regions. The joint projects aim to increase the quality of life of residents and the attractiveness as a business and work location as well as the efficiency of government activities. The Swiss Association of Municipalities has been a partner of the association since 2019. Numerous companies and organizations are involved in projects and with financial support.
Are you interested in collaborating? We are looking forward to hearing from you via our
Contact
page.
In our
Press and Media
you can see what the others say about nimms.ch.
Would you like to know more about us? Then
click here
.